Mahindra Scorpio, now known as the Scorpio Classic, has been one of the favoured choices of consumers who wanted an SUV in India. Naturally, some of the consumers who wanted more from the car modified it to their taste. Coming to the present, now the Indian automaker is using the legacy of the name Scorpio for its new model Mahindra Scorpio-N. And just like its predecessor, the car is being subjected to modifications by the owners as per their taste. In one such update, one of the owners modified his Scorpio-N with satin black paint.

In a video uploaded by Arun Panwar, a Napoli black-coloured Mahindra Scorpio-N can be seen with a satin matt paint protection film. The combination of the paint with the colour gives the SUV a shiny yet mysterious presence. Furthermore, the seemingly never before seen look of the SUV offers a different kind of appeal compared to the stock versions of the car. The paint options originally available with the SUV are Deep Forest, Everest White, Napoli Black, Dazzling Silver, Red Rage, Royal Gold, and Grand Canyon.

Also read: Exclusive: How Huawei Is Leveraging TaaS To Provide A New World Of Autonomous Driving?
Wrapaholix, situated in Delhi NCR, did the full job of covering this Mahindra Scorpio-N with the new matt PPF. The proprietor of Wrapaholix reveals that this is a new sort of matt PPF, in which the outer film has a satin finish to it, emitting a distinct kind of shine under light. The owner of this Scorpio-N spent about Rs 65,000 on this matt PPF job.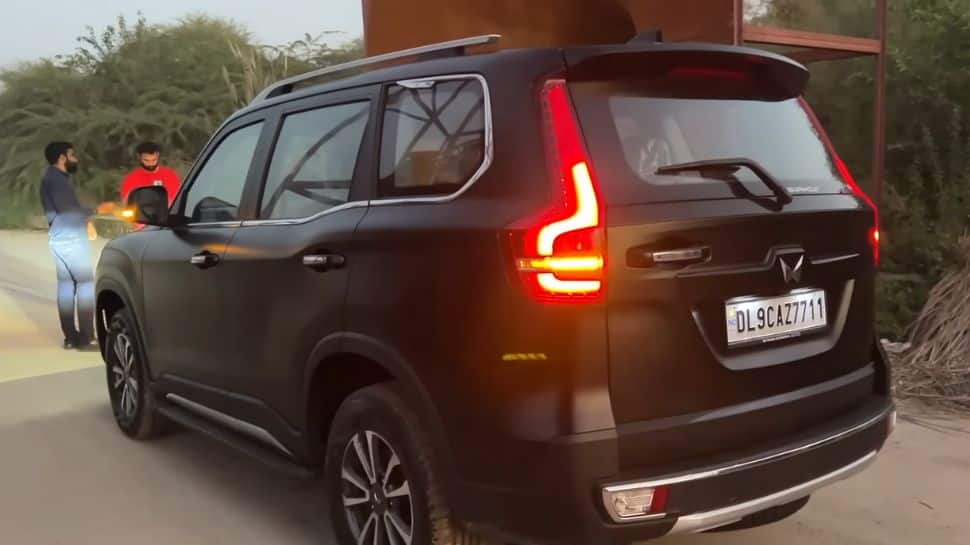 Mahindra Scorpio-N launched in India last year and instantly gained popularity among Indian consumers. The popularity of the car can be understood by the 1 lakh bookings the ladder-on-frame SUV recorded within 30 minutes of its commencement.

Currently, the Mahindra Scorpio-N has a starting price of Rs 12.74 lakh (ex-showroom) for the Z2 petrol variant and goes up to Rs 21.30 lakh (ex-showroom) for the top-spec Z8L 6-seater petrol variant.