Live
The BJP and the Shiv Sena used to be allies until 2019 when after contesting the Maharashtra Assembly elections together both parted ways over the issue of the chief ministerial post.
Updated on Jun 22, 2022 05:41 AM IST
Maharashtra political crisis: Amid the drama, Shiv Sena leader Eknath Shinde, who was camping in Gujarat, has left for Assam with around 33 party MLAs following the cross-voting in Maharashtra Legislative Council (MLC) polls, news agency PTI reported quoting sources. Shinde along with 33 party MLAs and seven independent MLAs, who were staying at Le Meridien hotel in Surat left Surat International Airport for Assam's Guwahati in the wee hours of Wednesday.
READ MORE: Loss, defeat, stalemate? How the Maharashtra crisis could unfold
This comes after suspected cross-voting in Maharashtra Legislative Council (MLC) elections in which the Bharatiya Janata Party (BJP) bagged five seats, in a major blow to the Maha Vikas Aghadi (MVA) alliance government. The Nationalist Congress Party (NCP) and Shiv Sena won two each while Congress was able to clinch one seat out of the total 10 seats in Legislative Council that went to the polls on Monday.
READ MORE: Who is Eknath shinde? Shiv Sena strongman at centre of Maha political crisis
On Tuesday, Shiv Sena MP Sanjay Raut – alleging that efforts are being made to topple the MVA government – confirmed that some Shiv Sena MLAs and Eknath Shinde were currently "not reachable". He said that Shiv Sena MLAs were in Surat and they were not being allowed to leave.
Follow all the updates here:
Jun 22, 2022 05:41 AM IST

We haven't left Balasaheb Thackeray's Shiv Sena, says Eknath Shinde

Speaking to media persons at the Surat airport before leaving for Guwahati, the Shiv Sena leader Eknath Shinde said that they have been following Balasaheb Thackeray's Hindutva and will carry it further.

"We have not left Balasaheb Thackeray's Shiv Sena and will not leave it. We have been following Balasaheb's Hindutva and will carry it further," he said.

Jun 22, 2022 05:34 AM IST

Sena MLAs leave Surat hotel, being taken to Guwahati: Sources

Nearly 30 rebel MLAs of Shiv Sena along with their leader Eknath Shinde have left their hotel here and are now being flown to Guwahati in Assam, sources said.

Maharashtra rebel minister Eknath Shinde along with nearly 30 rebel Shiv Sena MLAs were staying at a hotel on Dumas road in Surat city of Gujarat upon their arrival here on Monday night.

Now, due to some undisclosed reasons, they are being shifted to Guwahati in Assam by air.
Breaking news live updates June 22, 2022: Get latest news, breaking news, latest updates, live news, top headlines, breaking business news and top news of the hour.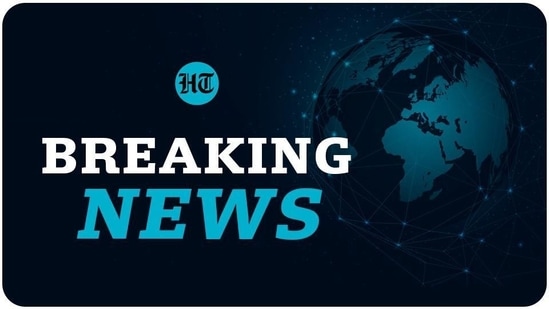 Updated on Jun 22, 2022 05:28 AM IST
While there was less rainfall in most areas, flood waters continued to submerge large areas in the affected districts. The worst affect districts included several in lower Assam and three in Barak Valley-Cachar, Karimganj and Hailakandi.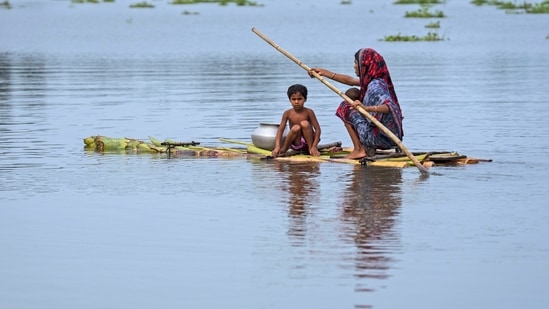 Published on Jun 22, 2022 05:17 AM IST
The judge endeavoured to remove doubts about the independence of the judiciary in India, emphasising that the Indian judiciary eternally guards constitutional rights in the world's largest democracy.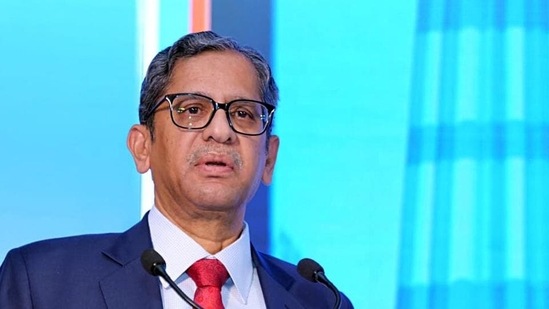 Updated on Jun 22, 2022 04:49 AM IST
These MLAs sat in a luxury bus during early hours of Wednesday as they were being taken to the airport, from where they will be shifted to another BJP-ruled state Assam by air, sources said.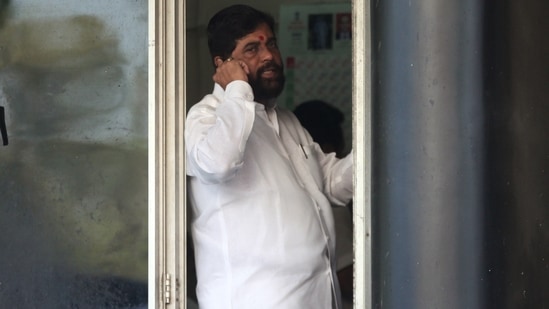 Published on Jun 22, 2022 04:26 AM IST
Prime Minister Narendra Modi will address the Opening Ceremony of the BRICS Business Forum on 22 June 2022 by means of a recorded keynote speech prior to the commencement of the summit.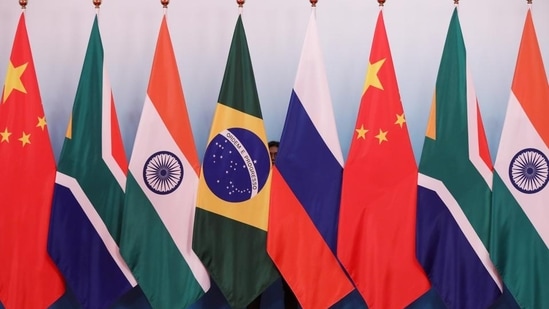 Updated on Jun 22, 2022 01:47 AM IST
From a Santhal village in Odisha's remote Mayurbhanj district, class 3 state government employee, to school teacher, to politician, to India's first woman tribal governor, Droupadi Murmu's rise has been close to meteoric.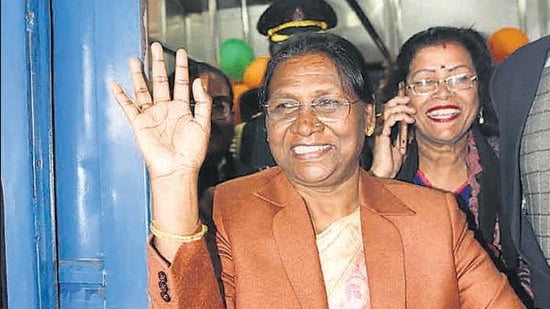 Updated on Jun 22, 2022 04:40 AM IST
ByDebabrata Mohanty, Bhubaneswar
Fauji, along with another shooter Kuldeep alias Kashish and facilitator Keshav Kumar, was arrested by the Delhi police from Khari-Mithi road at Baroi village in Gujarat's Kutch district on Sunday.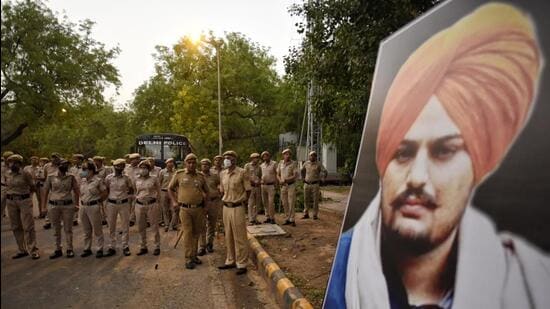 Updated on Jun 22, 2022 05:20 AM IST
A leader who had served both as finance and foreign minister in the Atal Bihari Vajpayee cabinet, Sinha defended his choice on television and said Modi was by far the leader with "the maximum mass appeal".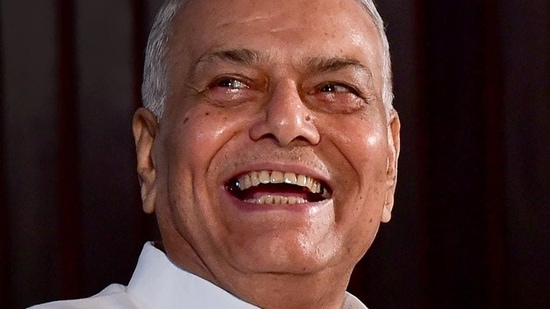 Updated on Jun 22, 2022 04:51 AM IST
New Delhi: Congress leader Rahul Gandhi was questioned by the Enforcement Directorate (ED) for over 12 hours on Tuesday, the fifth day of his appearance in connection with the agency's money laundering probe linked to the National Herald newspaper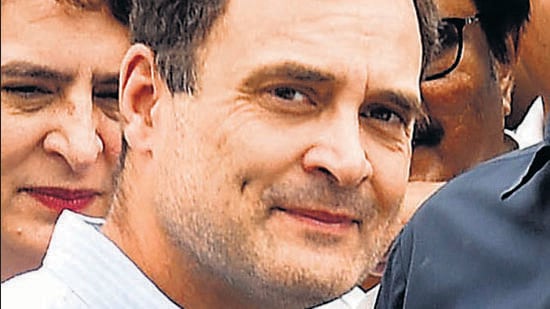 Updated on Jun 22, 2022 04:55 AM IST
Senior officials of Odisha police said jawans of the 216 battalion of CRPF were engaged in a road opening exercise near Bhaisadani village under Boden police station area of Nuapada district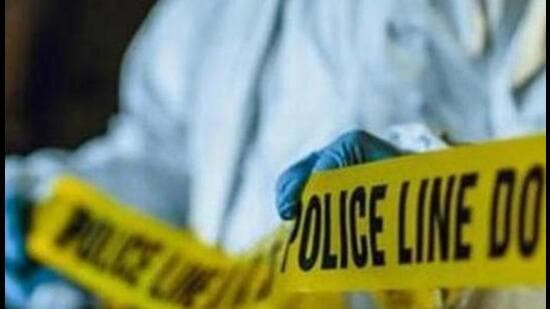 Updated on Jun 22, 2022 05:24 AM IST
Four terrorists belonging to Lashkar-e-Taiba (LeT) and Jaish-e-Mohammed (JeM), including one involved in the killing of a sub-inspector last week, were killed in two separate encounters in Kashmir on Tuesday, police said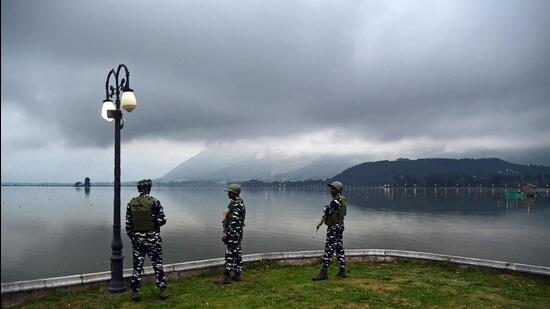 Updated on Jun 22, 2022 05:25 AM IST
A five-star hotel in Surat housing rebel Maharashtra minister Eknath Shinde and other MLAs has turned into a fortress with nearly 400 policemen guarding it since early Tuesday morning.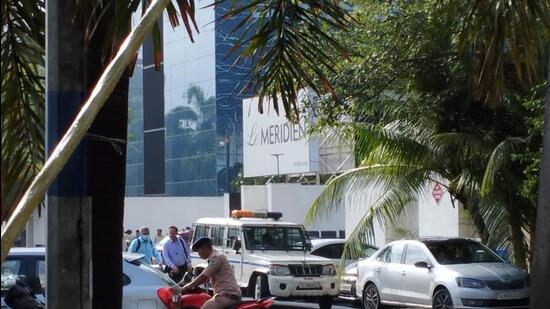 Updated on Jun 22, 2022 04:36 AM IST
A UN Security Council sanctions committee currently led by India has voted to remove two middle-ranking Taliban leaders from a sanctions exemption list because of the Taliban's failure to deliver on pledges to protect the rights of women and children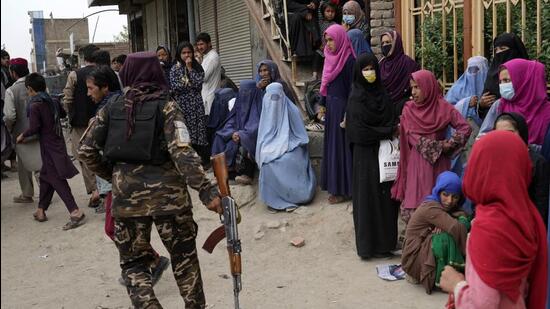 Updated on Jun 22, 2022 05:30 AM IST
Kamboj, currently ambassador to Bhutan and an officer of the 1987 batch of the Indian Foreign Service, is expected to take up the assignment shortly, the external affairs ministry said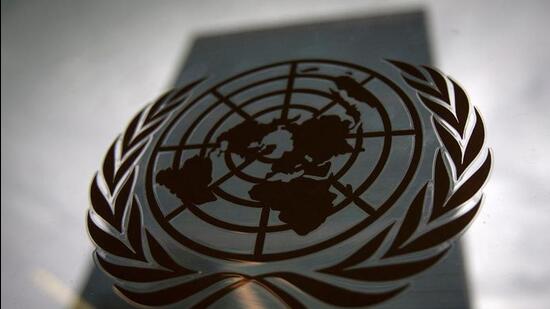 Updated on Jun 22, 2022 12:52 AM IST