Virat Kohli is quite active on social media and keeps his fans entertained with his posts and stories. Captain Kohli who is currently quarantined in a hotel in Mumbai with his Indian teammates recently engaged his fans in an interesting question and answer round. On Saturday, Virat had put up a story, asking his followers to ask him questions. Fans poured all types of questions, from food habits and secrets about the Indian team to what keeps him motivated and even the last thing he had Googled!
So, when a fan asked him what his diet looked like, this is what Virat said.
"Lot of vegetables, some eggs, 2 cups of coffee, dal, quinoa, lots of spinach, love dosas too. But all in controlled quantities."
Another question that popped up on his Instagram story was, "What do you eat in a day?"
To this, Virat replied, "Lot of Indian food that is simply cooked and sometimes Chinese too. Almonds, protein bars and fruits as well.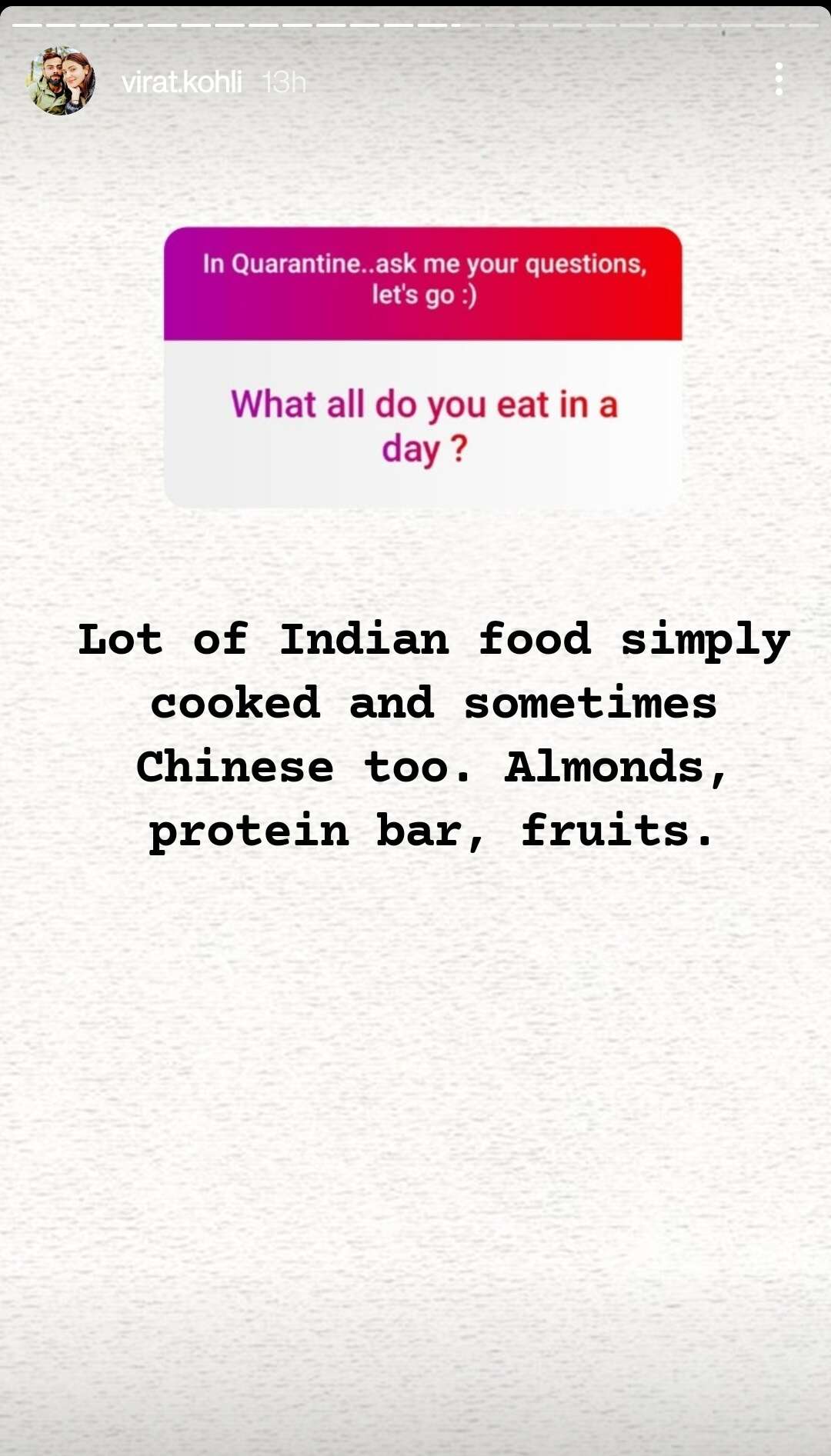 Virat Kohli's diet indeed looks all things good and healthy. His love for fitness is not unknown and when it comes to diet, he has mastered the art of keeping himself fit by having everything in controlled quantities.
When asked about this routine during quarantine, Virat said, "I train once a day, spend most of my time with my family. A pretty normal routine."
One fan even asked Kohli to reveal the last thing he Googled, to which he replied that he searched about the Portuguese football legend Cristiano Ronaldo's transfer news.
The Indian team has to depart to the United Kingdom on June 3, as they have 6 tests scheduled, including the ICC World Test Championship final against New Zealand from June 18.
For scrumptious recipes, videos and exciting food news, subscribe to our free
Daily and
Weekly Newsletters.