Pride is the month to celebrate our true identity and to accept that we can love whoever without any fear or shame. June is the pride month full of rainbows, glitters and smiles which is celebrated all around the world by people coming forward with Camp beauty looks every year to parade their support for the LGBTQ+ community. This year because of the coronavirus being ubiquitous, most of the Pride marches have been cancelled but through the power of social media, not only celebrities and influencers but everyone is posting outrageously aesthetic beauty looks all over Instagram. All these makeup and beauty looks are what Pride is all about. From Gothic to comic to glam, these looks are here to inspire, support and impress.
The iconic rainbow flag was created by Gilbert Baker from USA and each colour in the rainbow symbol holds a different meaning:
Red is for life

Green is for nature
Indigo is for serenity
Orange is for healing
Hot pink is for sex
Yellow is for sunlight
Violet is for spirit
Turquoise is for magic or art
Some people still believe in these meanings, but everybody has their own unique perspective of these colours which they wear daily in multiple forms. These creative looks trigger solidarity, a way to unite people as well as freedom, a way for people to show themselves to the whole world with Pride.
This exceptional butterfly face art combined with the rainbow-coloured heart choker is nothing but perfection.

A masterpiece like this requires a little bit of patience, imaginativeness and a lot of colourful crystal stones.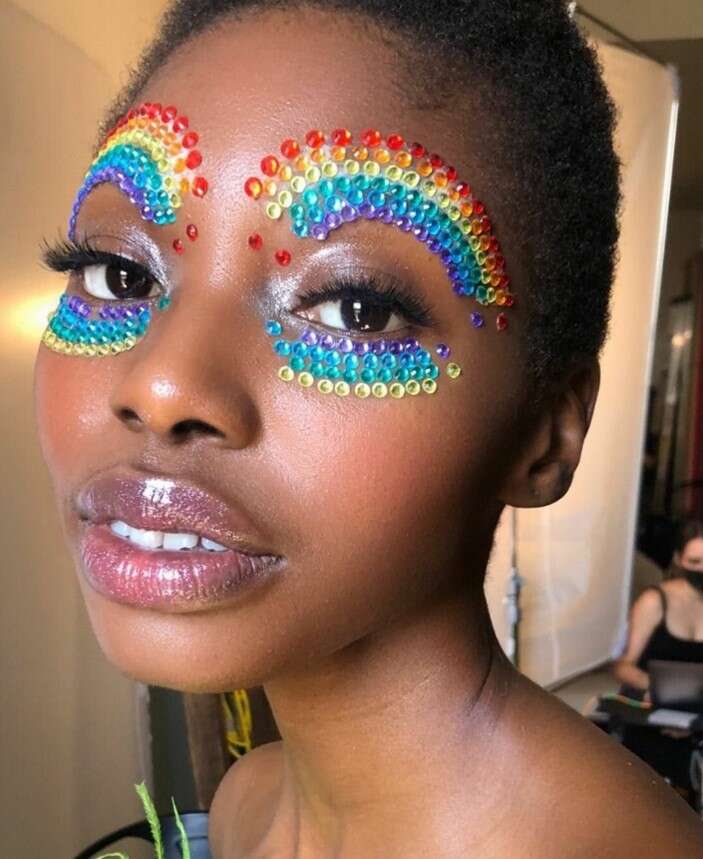 From these archly curved eyelashes to the yellow pearls and to the multi-tonal body paint drippings, this whole look screams swank.

A true specimen of face art creatively pageanting a rainbow amongst the clouds with subtle yet dramatic use of makeup.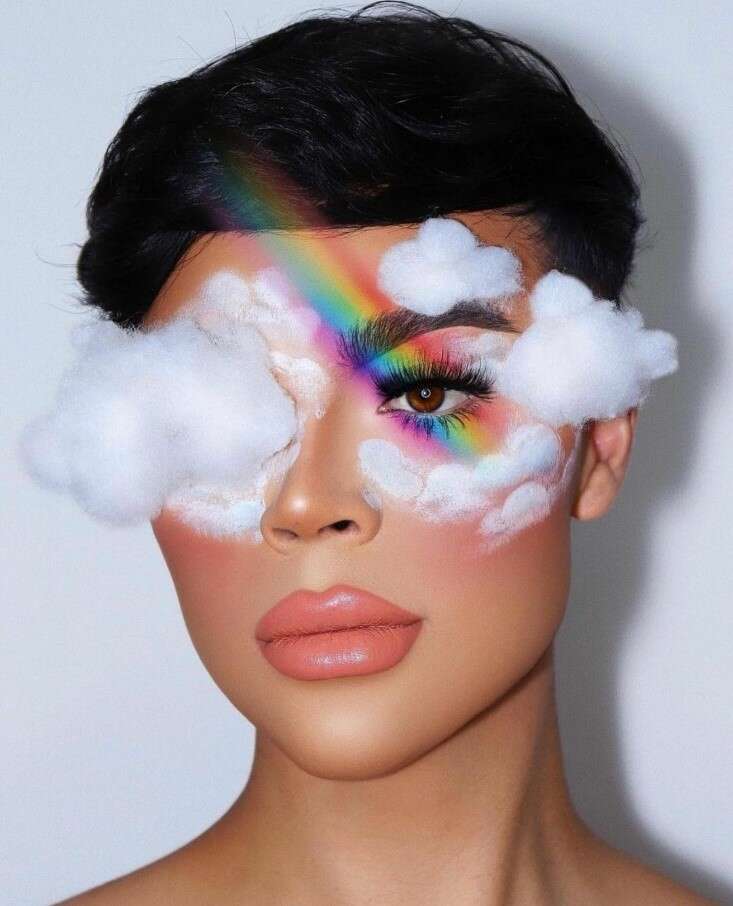 Vibrant metallic ruffle earrings and a perfect winged eyeliner with those multicolour studs spreading throughout the face is a chic meets glam look.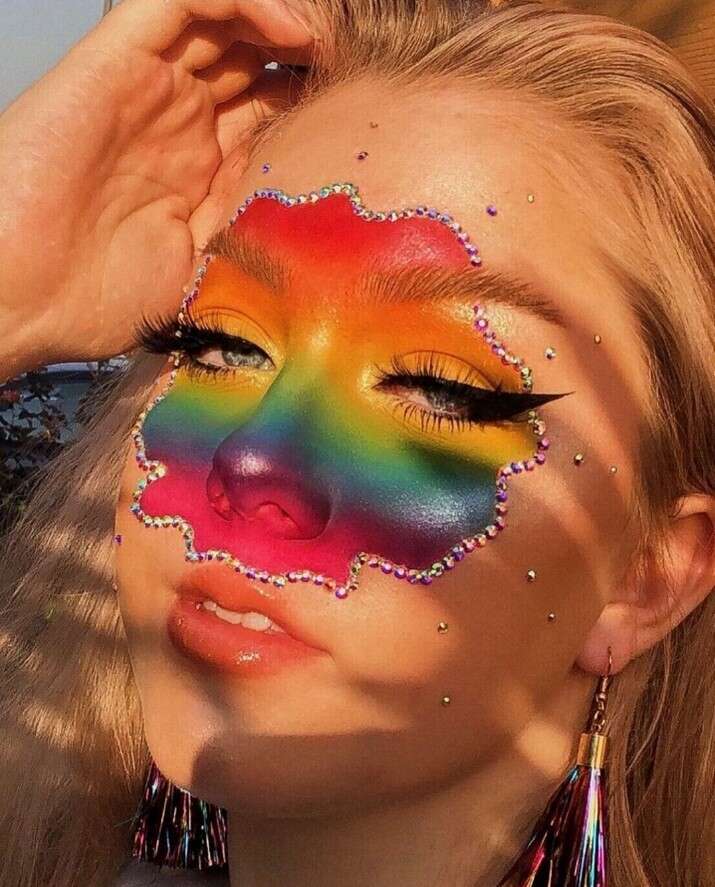 Compiled by Navya Mittal.