That hearty laugh over a bowl of steaming hot spicy-tangy ghugni or passing the plateful of homemade nimki to your friends at an adda makes it all the more special. With pandal hopping taking a backseat this Durga Puja due to HC orders, this could be the right opportunity for friendly get-togethers. And where there is adda, can food be far off? Here are some special Bengali snacks that will add extra zing to your party. So, rustle up and share the joy…
Mutton ghugni


Wash the soaked yellow peas and put them in the pressure cooker and cool them down. Add mustard oil, sugar and let it caramelise. Add whole spices and let them pop. Add onions and sauté till they become transparent. Add tomatoes, grated ginger, salt and turmeric powder. Cook these on medium heat. Add mutton keema and cook well. Add peas and mix well. Food blogger and practising advocate, Sreejita Biswas, says, "I tasted pathar ghugni by my great grandmother at one of our family feasts and became a fan. I got this recipe from her."
Kucho nimki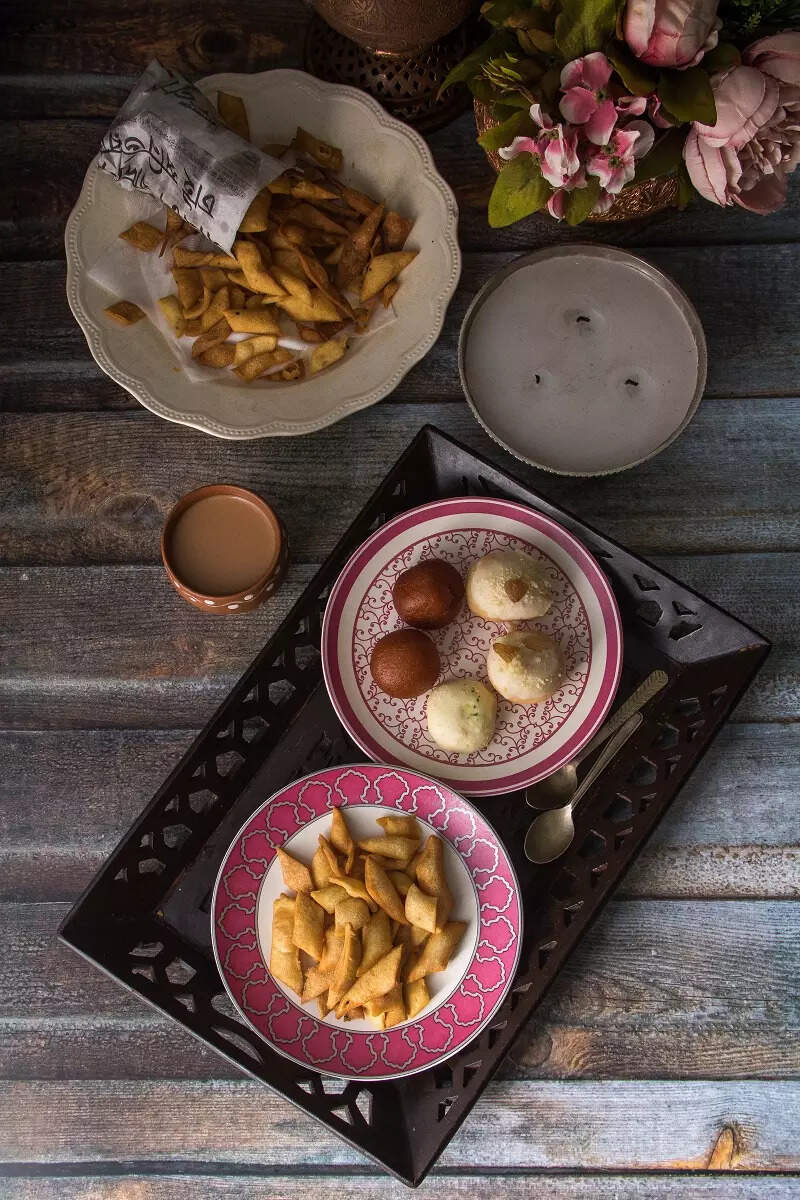 Take purpose flour, a little oil, pinch of nigella seeds, salt and baking soda and make dough with very little water. Knead it for about 10 minutes to get tight but smooth dough, like that of a luchi. Take one third of the dough and roll it to a disc shape with a thickness not more than 1 mm. Cut long strips diagonally to make diamond shapes. Drop the nimkis into heated oil and watch them puff up immediately. To cook all of them, evenly flip them around. Once they become golden brown, take them out and place them on a paper towel. Repeat with the rest of the dough. They are ready to be served now.

Food blogger Anindya S Basu, says he has always seen kucho nimki being served in a bowl, where everyone can share and enjoy from the same bowl, and not as individual portions. "As we love cha and ta (tea and munchies), I always consider kucho nimki as a trustworthy accompaniment. It is hassle-free to eat, can be prepared at home and easily stored too. There are not too many food items in Bengali cuisine that people enjoy at Puja addas. But kucho nimki is immensely popular after muri and telebhaja," he says.
Phulkopir singara
There are three parts to making it – the stuffing, the crust and frying it well. Marinate cauliflower florets and potatoes with turmeric powder and salt. Heat oil and ghee together in a pan. Add cashew nuts and raisins and fry for a minute and strain. Add potato chunks and fry those for five minutes. Then add cauliflower florets and green peas and fry those for three minutes. Now add kasuri methi, asafoetida, fried cashew nuts, raisins, turmeric powder, cumin powder, red chilli powder, sugar and amchur powder to the fried veggies. Mix and cook on low flame for about four minutes. Let the mixture cool completely before using it as a filling. For the outer crust, make the dough and cover it with a wet cloth for 15 minutes. Divide the dough into a few balls and make singara shape. Fill the cone halfway through and deep fry. Home chef and food writer, Debjani Chatterjee Alam, shares, "Place singaras in cold oil first. This is needed if you want the outer crust crunchy yet firm. Fry for 10 minutes on low flame."
Bengali-style chowmein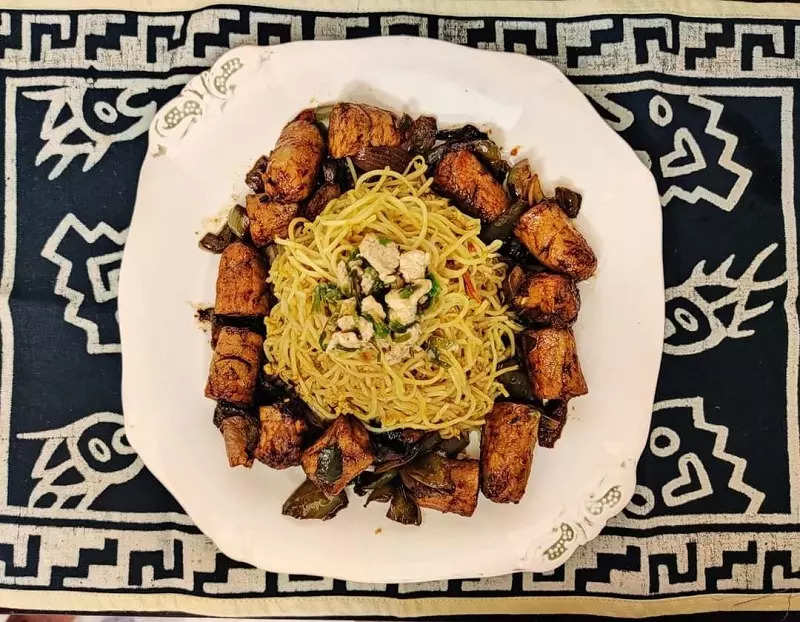 Boil the noodles with a bit of oil. Once done, wash it in cold water and keep it separate. Fry onions, chillies and garlic. When the onion turns light golden, add the peas and sausage. Add the boiled noodles to the pan and fry it. Add soya sauce and salt. Chop boiled eggs into small pieces and use it for garnishing. Food blogger Luna Chatterjee had a simple life. In her childhood, she would ask her mother to make this special chowmein for breakfast. "Even during Puja, when others preferred luchi and alur dum, I wanted this chowmein. It's filling yet a great finger food," she says.