The richness of textures of Indian fabrics combined with luxurious hand feel and pragmatic functionality made it desirable globally for centuries. We have a variety of fabrics to choose from which are handcrafted, lightweight and functional but have sadly lost popularity in our country over a period of time.
From muslin, linen, Ikat, jamdani, chanderi , to many more not only defy the orthodox and conservative appeal limiting to occasion and festive wear, but these could be very well reimagined to suit the daily needs of a modern consumer. Today we look at how Ikat, a magically woven fabric is adapted to restyle and redesign the ethnic Indian wear to make a more favourable place in the contemporary Indian wardrobe.

Play of lightweight rich Ikat in mixed patterns and colors to create a chic fusion boho look. The different patterns of ikat and the fabric flare symbolises free-spirited soul at its best. Teaming this uber-cool top with cowl pants in kala cotton adds oomph to the look ideal for a brunch date.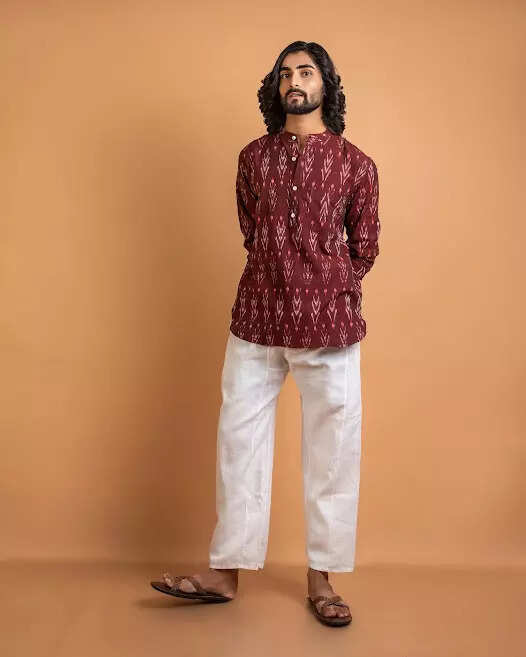 The ease of relaxed fit in the permeable cotton texture is apt for tropical climate like ours. Cotton and linen combined in an ensemble is perfect for lounging at home or at hangout with friends.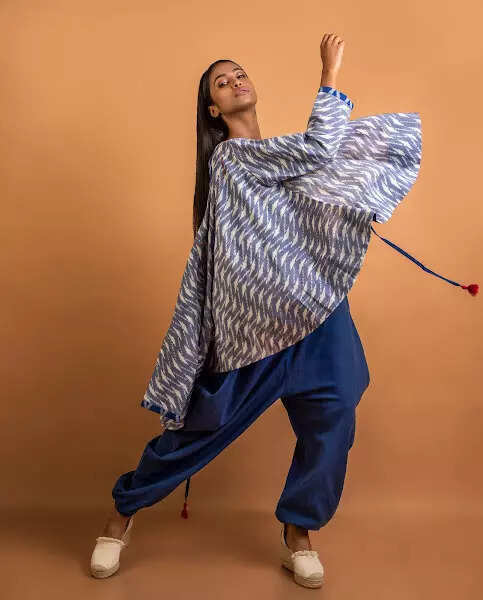 Throw an overlay in super light mercerised cotton ikat for an evening catch up with friends. The breezy versatile pattern and colors of the fabric make it easy to wear it from day to evening out.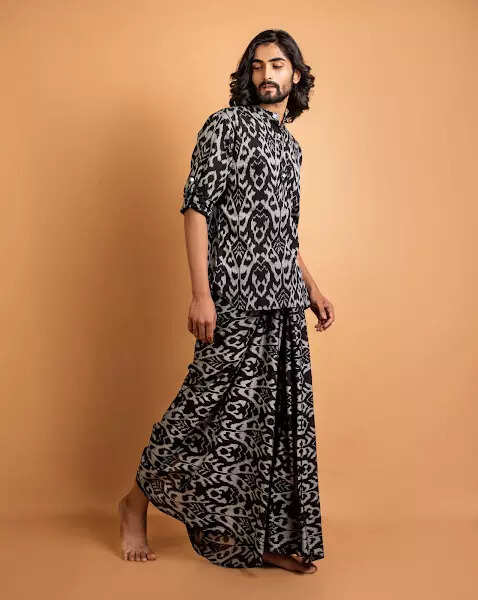 Comfort while catching a good rest after a gruelling day is of prime importance for unwinding oneself. The mercerised cotton ikat in the luxurious grey and black pattern is just right for that. Especially the relaxed fit print on print kurta and dhoti bring the vintage feel alive. Invite comfort and style to your wardrobe.
With inputs from Praful Makwana – Founder, Sepia Stories.