Elvis Presley was "nervous as hell" as he prepared for the 1968 Christmas TV recording that he knew could be critical to his career. His hip-swivelling breakthrough long behind him, the singer had spent much of a decade making a succession of mostly terrible movies. "He was extremely unhappy with where his career had taken him," the show's producer revealed many years later. "He wasn't sure if he could come back."
He needn't have worried: a tight leather two-piece, a circle of adoring female fans and a few of the old lip curls was all it took. The 1968 Comeback Special, as it would come to be known, almost singlehandedly jumpstarted Elvis's career back into life.
There was mercifully no black leather, though just possibly a few nerves, as David Cameron staged his own shock comeback this week, emerging from a car in Downing Street to join Rishi Sunak's cabinet reshuffle to the sound of audible jawdrops from watching journalists. Cameron may not see himself as the next Elvis (musically, he prefers Mendelssohn and Benny Hill), but there's no doubt he would welcome a little of Presley's swagger – and his career redemption.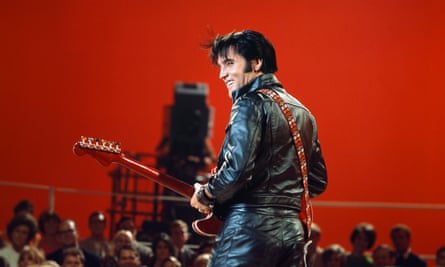 The new foreign secretary said he had agreed to come back to support "a good prime minister doing a difficult job at a hard time". But after six years being "bored shitless" in his shed, the now Lord Cameron of Chipping Norton has also jumped at the chance to be remembered for something other than years of austerity, a calamitous referendum and, latterly, a lobbying scandal.
So what is the trick to staging a successful comeback? For every Wispa bar – brought back in 2007 by Cadbury's four years after its cancellation by popular demand – there's a Sex and the City 2, the terrible sequel to a movie reboot nobody needed. You can be Steve Jobs, returning to save Apple 11 years after he was ousted, or Napoleon, whose attempted comeback as Emperor of France, after his first defeat and exile, failed calamitously within months.
Discredited former leaders hoping to return like to draw inspiration from the example of Winston Churchill – after all, if you can make a comeback after the carnage of Gallipoli, for which Churchill was personally (if not solely) responsible, what's a mere trifle like Brexit?
In fact, Churchill was always getting things wrong, points out his biographer, the historian Andrew Roberts. "The abdication crisis, he got wrong. The gold standard, he got wrong, women's suffrage, he got wrong, the Black and Tans he got wrong."
Churchill's response to his post-Gallipoli demotion was to seek "redemption", says Roberts, by volunteering to fight in the trenches of the western front – as a 41-year-old former home secretary. Not that that in itself would have been enough, he says. "Nothing short of a world war that Britain looked like it was going to lose was going to make Winston Churchill prime minister in 1940. It really did need an extraordinary confluence of events to make the Tory party think that they needed to turn to Churchill."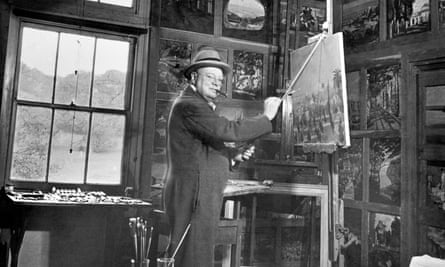 Across the Channel, France found itself in crisis in 1958 and calling again on its own wartime "liberator" Charles de Gaulle, though he had stood down as leader of the provisional government in 1946 and later retired. De Gaulle was seen as a "mystical" leader, says Richard Vinen, professor of history at King's College London, but his seniority was also on his side.
"His age was in his favour, because, as he himself [De Gaulle] rather self-consciously remarks: 'I'm not going to begin a career as a dictator at the age of 67.'" Cameron is only 57 – and a self-declared believer in public service – but in a similar way, being "past it" probably eased his return, says Vinen.
"One of Cameron's huge advantages is his not really giving a toss [about being leader]. The Conservative party is now made up of 350 MPs all of whom think they might be prime minister, and one person who has been prime minister … [and] who, one assumes, is not thinking about it." (Of course, there are two other former Tory PMs too).
He is certainly thinking about his legacy, however. "The French have this phrase, 'remaking your virginity'," says Vinen. "And it strikes me that by being remembered as foreign secretary Cameron might remove some of the memories of the last period of his premiership."
Failed leaders often see their comeback as part of a "saviour strategy", argues Thomas Roulet, a professor of organisational sociology and leadership at Cambridge University's Judge Business School. "First step: you fail miserably. Second step: you make yourself extremely scarce. After having been the obsession of the media and commentaries, you suddenly fall off the radar. The motto here is: absence makes the heart grow fonder.
"Third step: when the country and the party is in turmoil, and your personal and political brand directly fits with the needs of the time, there is a comeback opportunity. The 'saviour' … will be seen as having the expertise to manage turmoil and guarantee stability," says Roulet.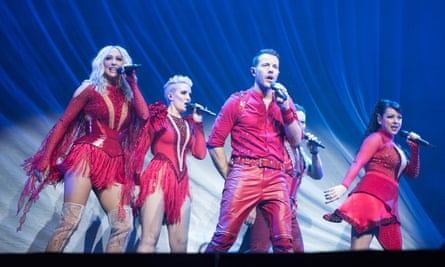 Cameron as saviour might be a hard sell to many, but he's not the only 00s starlet who has been itching to get back in the spotlight. Girls Aloud, having tragically lost Sarah Harding to cancer since their split a decade ago, have reportedly reunited; 'NSync and Sugababes, too, have been getting the band back together.
But there's a big difference between just trotting out the old hits and returning with new creative energy, says the music writer Michael Cragg, whose book Reach for the Stars covers 00s pop fame and its aftermath.
He cites Steps as an example of a nostalgia act who have come back in style. "They've slightly updated their sound, and they're saying: 'We enjoy doing this. We're not just trying to take the money and run.'
"So is David Cameron, essentially, the new Steps? You need to not run away from what made you successful in the first place. Play some of the old hits, but also bring something new that suggests you're here to stay," says Cragg.